It's as if Biden's purpose in life is to get others elected. His obnoxious presence almost certainly help the other neoliberals who are going to look competent by comparison.
I still think this is in Harris' interest the most, as she has to be the most attractive corporate candidate in the race given her combination appeal to both Obama and Clinton groupies. And the longer Biden draws fire for being an idiot, the more space Harris gets from focus herself.
Uncle Joe ByeDone has always had a gaffe problem.
It generally manifests itself when he says something.
But just watch the excuse machine as it repeatedly tells us what he "meant to say."
And the Trump campaign is pied pipering ByeDone – damn, who can blame them?
From the article:
'Someone who is losing their ability to think and speak is not the best person for the job.'
This could have been said about Biden 30 years ago and at any time since then. Nevertheless, he had a long Senate career and was the VICE PRESIDENT for 8 years.
Truth is stranger than fiction.
In a reflection of their vacuousness, as Biden's ineptitude becomes undeniable, I'm hearing more moderate (i.e. right leaning) Democrats raising the possibility of getting Oprah or Michele Obama into the race.

And this turd is supposedly leading among black Americans?
Either that's a lie or liberals are clueless dolts.
Oprah = yes, she can win easily. Has smarts and experience.
Michelle will just duplicate Hillary's loss in election.
Joe Biden slips up because:
He is thinking way ahead of what he is saying. So, he leaves out whole sentences or speaks a half sentence, skips one, and speaks the last half of the third sentence. He might do better on tweet.
Those a******s are going to nominate Biden. I just know it. I guess they WANT 4 more years of Trump.
Older black American voters – and I mention actual voters, not the ones who don't bother (and I kinda can't blame them) – tend to be pretty conservative churchgoers who learned long ago to forgive dog whistlers like ByeDone. To that extent, they are some of the most consistently dependable members of the d-party establishment base – they won the 2016 primary early for Hillary, who long ago built a relationship with that constituency in black churches. Younger black voters are a different story:
The evidence of dementia seems strong. The inability to speak extemporaneously by politicians, including Wall St Joe and the trumpenfuhrer, should exclude them from any position of power or influence.
Iowa was biden's Waterloo before, and hopefully it will be again to show definitively who the true front-runner is - Bernie Sanders -who can and does have the widespread support and inspirational message to energize people - Dems, Independents, old-school Republicans, all people of good-conscience - to soundly and utterly defeat the odious destructive trump regime and all who sail in it!.
IF only the faux opposition party functionaries can muster the integrity, wisdom and moral compass to abandon the failed neoliberal clinton/obama wing of complicity and collusion who undermine/sabotage the progressive candidates that are critical to defeat the trump regime!
Sometimes pigs do fly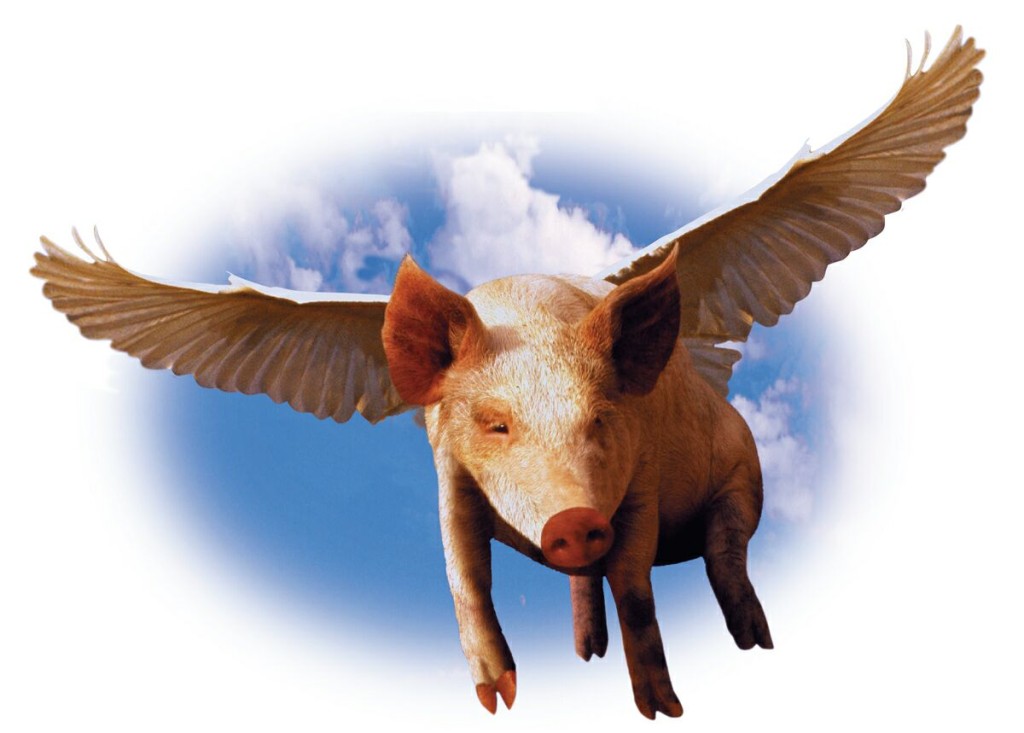 Molloy sez:
"Someone who is losing their ability to think and speak is not the best person for the job."
Depends on the "job," no? If the primary duty is functionary for the oligarchy, even folks like Junior and Chump can git 'er done.
Can't stop laughing!
There was another great gaff by the new mayor of Chicago (background - shes Chicago's first gay mayor). On MSNBC or CNN this morning I'm sure it will be out soon. She referred to 'strapping it on' "he better strap it on and get in the game" or something to that effect. The commentator choked.
Some would argue that a "talent" for sloppily and ungrammatically "telling it like it is" has become a tweet-tastic political plus with a certain loyal base.
I mean damn: A fat guy with a glued-on wig married to an immigrant sits on a golden toilet at 3am tweeting about how terrible immigrants are in the language of seventh grader. And it works. Is this country great, or what?
One other great fall back is Pete. Look at the similarities to Obama: intelligent, articulate, attractive, entertaining, likable, Harvard, until announcing his candidacy practically unknown, and a member of a minority group. He currently leads the pack in the number of billionaire donors. He is practically an Obama clone.
That's actually good news. There's nothing admirable in being dependable without concern for substance.
Yes they are. Jimmy Dore goes into this (super delegates) in this weeks show 7/8/18
Mayor Pete is trying to steal your vote
You denigrate 7th graders.
And THIS asshole is the person that the DNC really wants to nominate for president when we have candidates of the caliber of Sanders and Warren. The DNC will also do whatever they can to sabotage the campaigns of anyone who isn't their safe, corporate stooge. Joe Biden would be just more business as usual, and I do mean BUSINESS.
"The Democrats and Republicans are just two wings of the Property Party." – Gore Vidal
Yup, because to sellouts like Pelosi and Schumer, who play their exceedingly cynical political game, 4 more years of Trump will always be better than 4 years of a "socialist" reformer like Bernie. The rich donor base simply won't have it.
Washington, DeCeit reeks like a sewer.
Well, after all, he does "choose truth over facts"…
He's got about 6 more debates, and countless rallies and news interviews to get through… and that's just for the primary… By the time we get to election day he is going to be a babbling idiot…
Hiding his increasing cognitive deficits is not doing him, or us, any favors…